New business cards & more shows!  
Got my order today of new cards--new color ink & back to showing my website address vs. Etsy shop address, and back side has my new logo for o:WILBUR, which is my second Etsy shop oWILBURbyB8C.
Debating whether to go to Kingston Farmer's Market tomorrow. Temp will be nice, but not feeling great--think effect of the smoke from all the wild fires, even though skies around Puget Sound are finally clearing. Just wish it was because the fires themselves were out!
Last Saturday was a great time in Tacoma at Music & Art in Wright Park.  Alas, last year for this event, at least with Rob at the helm. Hope someone picks up the reins and keeps this event going.  Good local music, food & crafters in a beautiful park! (And yes, there was some rain, fortunately started after all booths were set up--hate setting up a booth while its raining.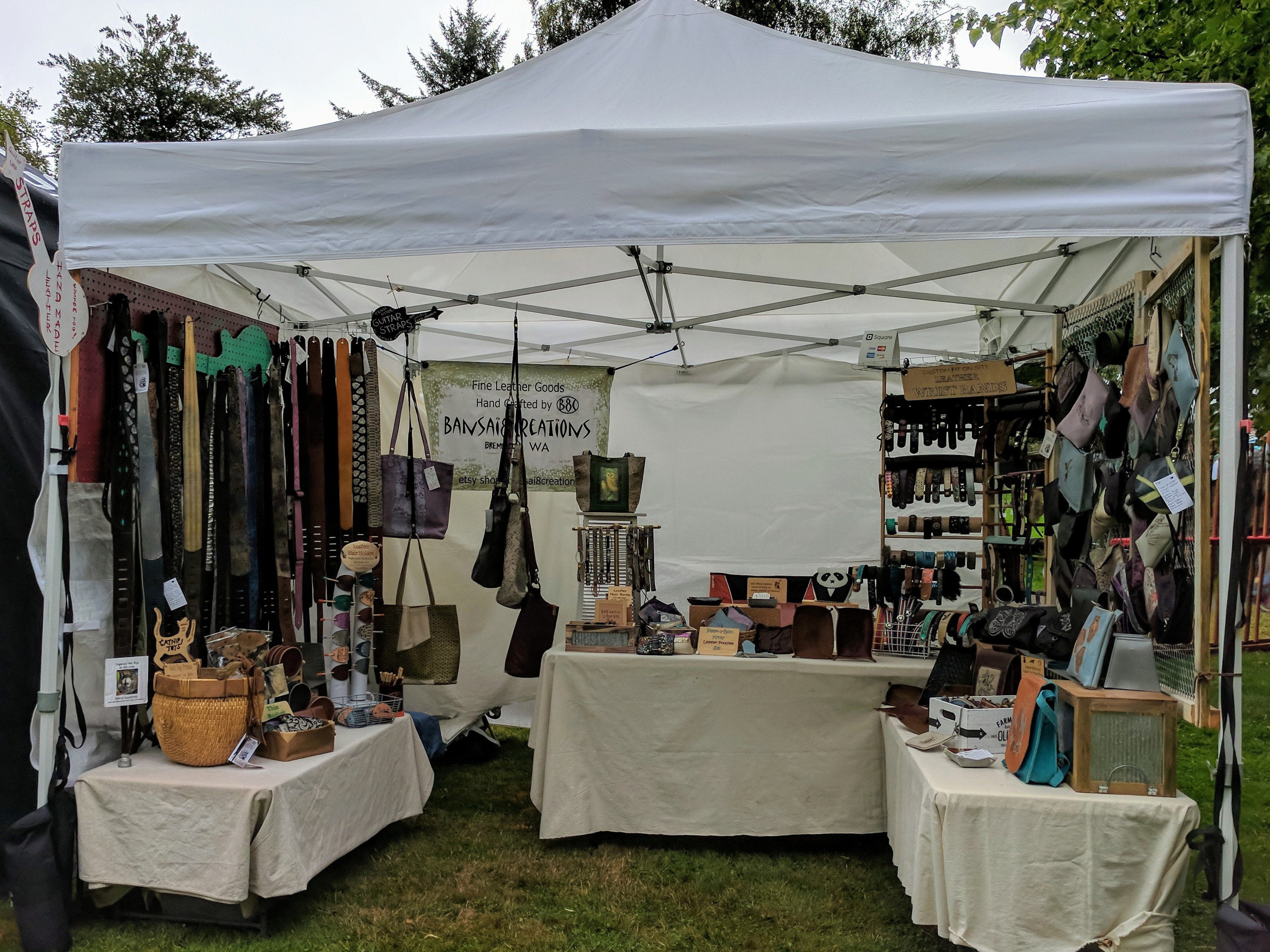 But the rain gave me an idea to get clear shower curtain to put on the front sides, so my tables/contents near the edge stay dry, and I don't have to keep moving the hanging bags (in front of my sign) , and I can see out & more importantly, shoppers can still see inside!  But no harm to my goods from the rain, whew!   
Looking to the next shows & more listings:
Will have more shows in the fall likely to have rain--but don't think there will be any for my next confirmed shows, which are Waygooze Kitsap art&craft show in Bremerton Sept 1-2, and then the really fun San Genarro Festival in Georgetown, south Seattle Sept 7-9.   (And more thru the fall!). 
And what I need to work on is getting more of the items I make listed on my website/Esty shop.  Only about 10% of what is in my booth is listed--apart from my guitar straps, which are nearly all listed!